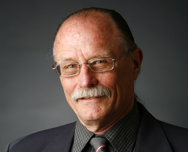 Contact Information
Alan McNeil
Of Counsel
Tel: 509.315.8390
Fax: 509.315.4585
amcneil@cameronsutherland.com
421 W. Riverside Ave., Ste. 660, Spokane WA 99201
Practice Areas
Consumer Protection
Debt Collection Defense
Tenant Rights
Illegal Repossessions
Foreclosure Defense
Negligence/Personal Injury/Other Torts
Also:
Mediation and Alternative Dispute Resolution
Practice Summary
Practice emphasizes advocacy of consumer, tenant, individual rights, and personal injury and other tort law.
Professional Background
Before starting his own private practice and joining Cameron Sutherland as Of Counsel, Mr. McNeil served as a professor at Gonzaga University School of Law. During his 37-year tenure, he founded and led the Consumer Litigation Clinic at Gonzaga/s University Legal Assistance (ULA), now Center for Law and Justice, where he instructed and oversaw student-led pro-bono consumer cases. At ULA, Mr. McNeil had countless successes bringing justice to low and middle-income consumers, families, and individuals.
Education
Gonzaga University Law School, J.D., 1977
University of Ohio, B.A., 1969
Memberships
Washington State Bar Association (WSBA)
Spokane County Bar Association (SCBA)
American Bar Association (ABA)
National Association of Consumer Advocates (NACA)
National Consumer Law Center (NCLC)