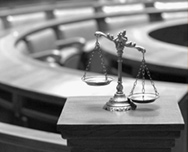 We empower consumers to assert and defend their rights against an array of unfair and deceptive acts and practices, debt collections, automobile and property repossessions, adverse credit reporting, automobile fraud, debt adjusting scams, predatory lending and foreclosures, and other wrongful acts and practices that victimize countless consumers every day.
Click here to see our services for consumers
Family Law
Our attorneys provide conscientious support for families and partnerships involved with marriage or union, separation, custody, child support, parentage, and visitation issues. We also help families and individuals with establishing wills, estate planning, and probate.
Click here to see our services for families
Residential Tenant Rights
We promote and defend tenants' rights regarding collection and withholding of deposits; the health, safety, and habitability of their homes; improper notices or demands from landlords; wrongful entry and eviction; retaliatory actions by landlords; and other issues affecting the quality, safety, and fairness of tenants' residential lives.
Click here to see our services for tenants
Small Business Services
We can help your small business sprout and thrive through practical approaches to business formation, governance and partnership, contract and proposal development, and ongoing legal support services.
Click here to see our services to small businesses
General Practice Areas
Our attorneys can evaluate, counsel, and represent clients facing a variety of legal issues and unique life circumstances.