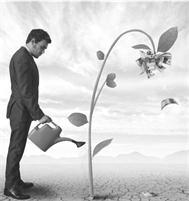 Cameron Sutherland, PLLC, is a small business operated by the same attorneys who counsel and represent our small business clients.  We bring this direct experience and shared perspective to address the legal and operational issues that small business entrepreneurs, owners, and managers face every day.

We can help your small business sprout and thrive through practical approaches to business formation, governance and partnership, contract and proposal development, and ongoing legal support services.

BUSINESS FORMATION
Our attorneys work with entrepreneurs to assess their business plans, operating environments, and personal circumstances and determine the best business type, structure, and governance to meet their short and long-term goals.  We can manage the details and logistics of establishing your corporation, limited liability company, professional limited liability company, limited partnership, limited liability partnership, or other entity so that you can focus on financing, marketing, and launching your business.
GOVERNANCE AND PARTNERSHIP
Your small business's articles of incorporation, partnership agreement, bylaws, operating procedures, and policies are the keys to efficient, cost-effective, and compliant business practices and management.  Effective rules of governance and operation can also protect you and your business from liability to other stakeholders, employees, customers, and competitors.  We work with small business owners to develop agreements and rules that reflect their unique business values, corporate and partnership dynamics, and legal requirements.
CONTRACTS AND PROPOSALS
We offer small businesses advanced professional experience, combined with legal knowledge, to develop contracts, solicitations and responses to Requests for Proposals (RFPs) and Invitations for Bid (IFBs), grant and funding proposals, and other agreements and proposals to help your business expand and prosper.
LEGAL SUPPORT SERVICES
We can help you and your businesses make sense of local, state, and federal requirements regarding licenses, registrations, employment practices, marketing and sales, and other issues that underlie every aspect of your business's management and operations. We also provide counsel and representation for a range of legal claims and issues affecting owners, managers, operations, and revenues.